NAO

For more information you can visit National Academy of Osteopathy
NUMSS

For more information visit National University of Medical Sciences
Manual Osteopath, with postgraduate studies in ergonomics, rehabilitation, business management & sports medicine
Member of International Association of University Presidents
Professor: National Academy of Osteopathy (Canada) & National University of Medical Sciences (Spain)
Founder & President: National Academy of Osteopathy && National University of Medical Sciences
Founder & CEO: Osteopathy TV
Founder of not-for-profit charity based Osteopathy Health Clinics
Past Editor: Journal of Chiropractic Medicine
Past President: Iranian Chiropractic Association (Canada)
Diplomate of the Canadian Chiropractic Examining Board
Diplomate of the National Board of Chiropractic Examiners (USA)
Member of the College of Osteopathic Manual Practitioners of Ontario
Member of the Ontario College of Osteopathic Rehabilitation Sciences
Member of the International Osteopathic Association
Diplomate of Canadian Manual Osteopathy Examining Board
Founder: World Osteopathy Day (Canada Post published WOD stamps in 2014)
Past team doctor of Footbal Club of Porto, Arya Footbal Club and Iftin Footbal Club
Bronze Medal winner - Provincial Tae Kwon Do Championship - Gilan, 1985
Author of the book: Clinical Ergonomics: Joint Specific Exercises
Publisher of the book: The Burgeoning Songs of Rain
Author: Canadian Guide to Healthy Feet & Legs
Developer of Osteopathic Sports Energy Technique (SET)
Author of the book: Manual Osteopathy Techniques: Lumbar
Author of the book: An Introduction to the Profession of Manual Osteopathy
Author of the book: Manual Osteopathic Management of Common Musculoskeletal Disorders
Certified Decompression Traction Therapist
Certified Clinical Ergonomist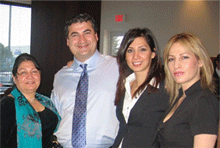 Dr Shahin Pourgol is a Canadian manual osteopath who has founded and serves as the president and one of the professors of the National Academy of Osteopathy (2010) & National University of Medical Sciences (2012). NAO & NUMSS teach 33 health related programs (with 9 being in manual osteopathy) in 45 countries. They are currently the largest provider of European style osteopathic education worldwide.
Dr. Pourgol's outstanding education and accomplishments began in 1989 when he attended Eastern High School of Commerce in Toronto, Canada and became Ontario and Toronto scholar of the same year. Later on, in his continuous pre-doctoral education at Ryerson University in Applied Chemistry and Biology, he managed to obtain the highest academic average of 97‰ (A+) between 11,000 university students, for which he was rewarded with the Merit Award, from Honorable David Peterson, the premier of Ontario. Subsequently, Dr. Pourgol was accepted to Canadian Memorial Chiropractic College where he finished the Doctor of Chiropractic (DC) Degree program in 1995 (Dr Pourgol resigned as a chiropractor on March 06, 2014). Dr. Pourgol has post graduate training in physical rehabilitation, sports medicine, manual osteopathy, ergonomics and work related injuries. His accomplishments also include obtaining a Diploma in Osteopathic Manual Practice (DOMP) and a Doctor of Osteopathy (DO).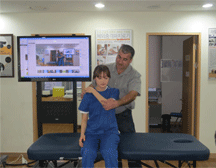 Dr. Pourgol is a well known sports specialist in Portugal and Toronto, where he served as a doctor of Football Club of Porto (FCP) in Portugal and Iftin Football Club and Arya Football Club in Toronto. He is also a bronze medal winner in the Provincial Tae Kwon Do championship held in Gilan in 1985. Dr. Pourgol established himself as an editor, health spokesperson, and as a well known international and local author. He is a past founder and editor of the Chiropractic Medicine Journal and past president and founder of Iranian Chiropractic Association (Canada). Dr. Pourgol is author of numerous published articles and books including Clinical Ergonomics: Joint Specific Exercises, Canadian Guide to Healthy Feet & Legs, & Manual Osteopathy Techniques: Lumbar. Dr. Pourgol appeared as a health spokesperson on radio and Live on TV health shows in Toronto. Dr. Pourgol's continuous involvement with many charities has led him to become a regularly invited spokesperson for seminars presented to seniors, workers and students regarding ergonomics and other health related issues.

In December 2013, Dr Pourgol was successful in making National Academy of Osteopathy an affiliate member of the Ontario Hospital Association (OHA). NAO is now the first and only manual osteopathic college that has ever been accepted as a member by OHA. Later on Dr Pourgol founded the OSTEOPATHY TV, the first TV station dedicated exclusively to the profession of manual osteopathy. Currently Dr Pourgol is working on setting up the not-for-profit charity based Osteopathy Health Clinics.